These Smart Blinds Are So Simple! - Soma Smart Blinds Review
Soma Smart Shades can make your window blinds smart in just a matter of minutes, can recharge themselves using the sun and are super simple!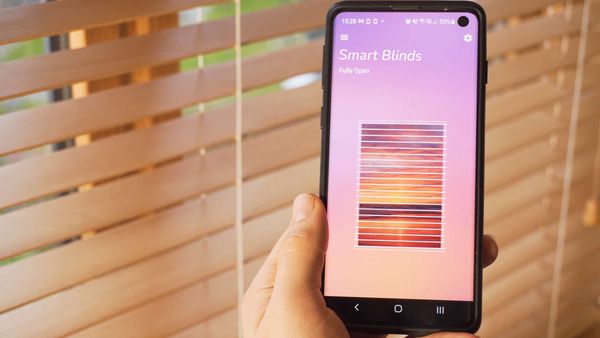 A few weeks ago I covered the Aqara roller shade driver, a retrofit device that turns your blinds smart in minutes but there was one problem with it: it could only do one type of blind – the roller shade. Soma saw that video and sent over their devices – the Soma Smart Shades 2 and Soma Tilt 2 – that can not only do roller shades but can actually do Venetian style blinds too. It also has some other cool features but let's find out how good they are and if they are worth the money.
Video
Design and Specs
Soma Smart Shades
Soma smart shades features an easy setup, local control, is easy to use and the motors have plenty of torque.
Buy
Full transparency as always – Soma did send these smart blinds over in order for me to check out them out. Now, as mentioned, we do have a couple of different versions here. Both are retrofit devices meaning that they are designed to work with your existing blinds – very handy!
So the first one we have is the Smart Shades 2 which are for normal roller blinds with a pull chain or chord and is similar to the Aqara one we looked at previously.
We also have the Tilt 2 which is something I was really interested to check out because this actually works with venetian blinds that use those little rods so it can actually control the tilt of those blinds which is really cool. Something I haven't really seen before either!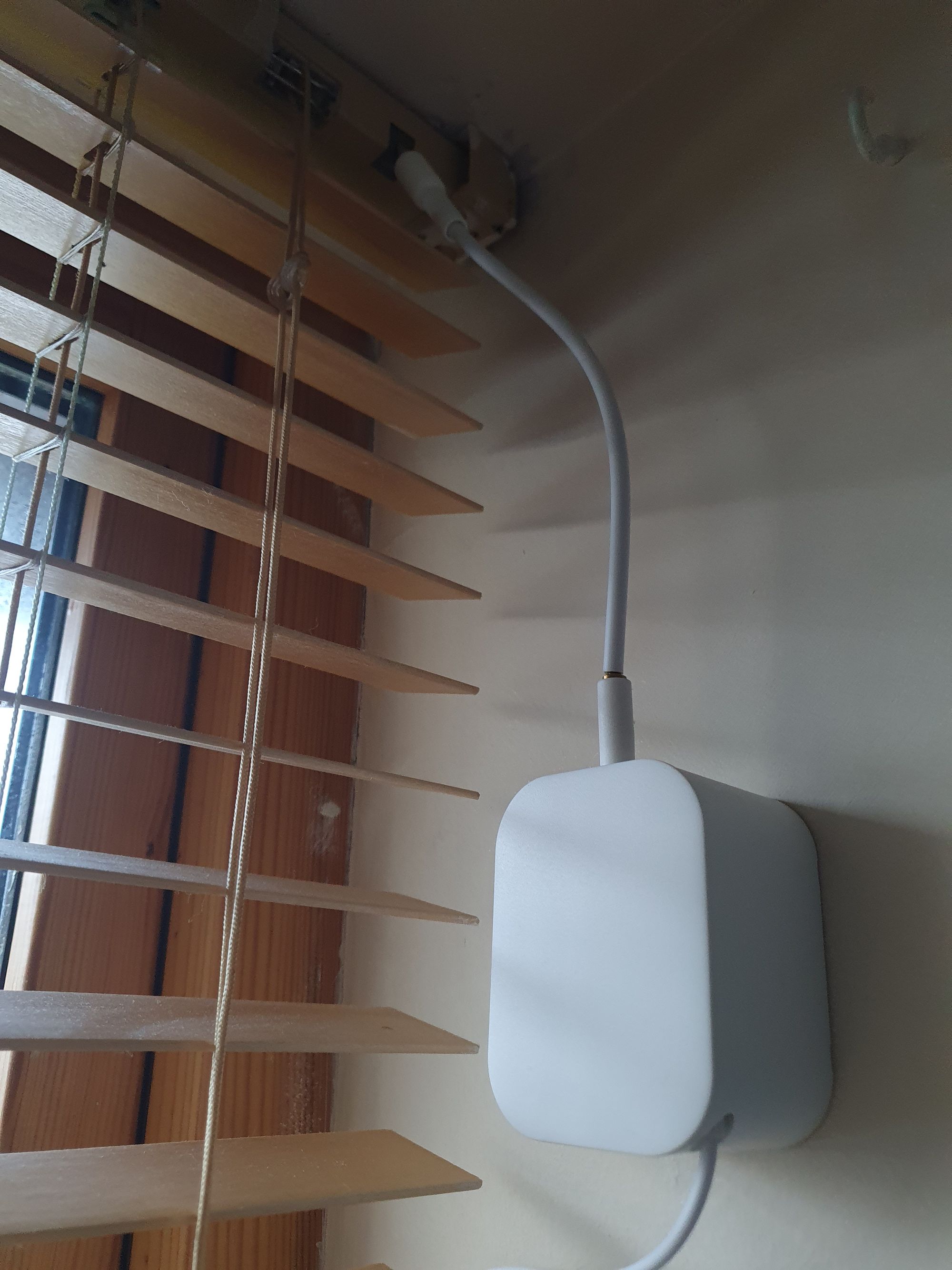 They also sent over their Soma Connect box and essentially this allows for these blinds to connect up to Home Assistant, Google Home, Alexa, HomeKit, as well as a few others.
I wouldn't normally mention the packaging because well, it is packaging, but in this case I have got to give props to Soma for their packaging here. It's all really simple and clear on the outside and on the inside, it is all well laid out and 100% recyclable which is pretty cool so great job there!
Both of these blind motors work over Bluetooth low energy and both have a claimed 30 days battery life. Both blinds come with an included solar panel for automatically keeping the battery charged which is nice. It also allows them to do light sensing and they plug into these little headphone jack ports on the bottom of the unit…I know right?! Headphone jack for charging?! Wild stuff.
Installation and Setup
Let's first start off with the tilt. The tilt is a pretty straight forward white box – nothing unusual there – but coming out of the top is a long flexible arm. This is actually going to attach right into the little control rod mechanism of your blind, which it will use to rotate and tilt the blinds – it is a pretty neat idea actually! Only thing missing that I would like to see is some physical buttons for manual up and down movement which I find to be really handy for quick control and would have love to have seen that here.
However, installation is really easy! Simply put your blinds into the fully opened position first and remove the control rod, then figure out which one of the four included adapters fit your blinds mechanism best and attach that to the end of the Soma's control arm. Peel back the double sided tape, attach the Soma to your blinds tilt mechanism and stick it to the wall.
Then search for the Smart Shades app on your phone and it will walk you through the process. First you plug in your device to either the solar panel or charger with the included cable and – here's a little easter egg for you – when you first activate them, it will play a little 8-bit version of the imperial march from star wars which I personally thought was hilarious.
After you connect them to the app you just have to calibrate the bottom and top limits which is really straight forward. But wow, is it tedious! The up and down buttons only move it a little bit each time, so you spend a good couple of minutes just moving these up and down. I understand why because you don't want to go too far and break something but they need an extra button here that would do bigger movements and then have another button for the fine little tuning when you get close. In fact, they actually do this on the Smart Shades version so not sure why they haven't implemented that here! Really minor complaint but just something I noticed.
The installation on the Smart Shades 2 is just as easy. You get an even more unassuming white box – it is a little chunkier than the Aqara is but much smaller height wise and it is actually a fairly dense, pretty hefty little unit – but the principal is the same. This time you need to first plug it in before sticking it to the wall and add it to the app. Then, using the app, you need to feed your blinds pull chain into the motor first before proceeding to stick it to the wall – you will want to make sure to pull the chain nice and tight first! Once again, the app will take you through the calibration process, this time it is much easier because you have those buttons for fine adjustments.
Probably the only thing I would change about the Soma Smart blinds from a physical hardware perspective, is it would be great if they had removable back plates that you stuck to the wall instead of the main unit – this would allow you to easily remove both units for charging if you didn't want to use the included solar panel and perhaps you didn't have easily accessible power nearby.
But overall, both units are incredibly easy to install and once you have installed them you can now control them through the Soma Smart Shades App. Can I just say – this shouldn't be something that I have to bring up as a positive – but in 2021, it is really nice to see an app that does not require you to create an account or sign into it to actually use.
Soma Smart Shades App
Inside the app, you can control the blinds to any position you want: fully opened, fully closed or anywhere in between.
You can also create automations that will open at certain times of the day: open at sunrise, close at sunset or, if you have the solar panels plugged in, then you can also automate them based on light level. These triggers also have a morning mode that allows you to control the speed of the motor to keep the noise level down and, believe me, you are going to want to do that!
In the main settings of the shade you can also control the normal motor speed too which I really like to see. Now, the reason I say you are going to want to have morning mode enabled if you plan on using these for wake up times is that these motors are extremely loud when they are at full speed. These motors are pretty powerful and fast – probably the fastest I have ever tested which is great as it means it should be suitable for heavier blinds – but, yeah, they are pretty loud on full speed but that is the nice thing about this: that you have the option to enable morning mode and that brings the volume down to a much more acceptable decibel.
Soma Connect
That is how both blinds work as a standalone platform…but what about if you want to control these with say Home Assistant, Google Home or Alexa? As both of these blinds work on Bluetooth low energy, that does mean that out of the box there is no WiFi control. Soma has you covered here: with Soma Connect.
The Soma Connect box acts as the bridge between your blinds and your smart home platform of choice. It is compatible with Home Assistant, Google Home, Alexa, SmartThings and Apple HomeKit. As well as it has a local API if you want to do something custom.
Now, I know what you're thinking, not another hub but hear me out! Soma connect is literally a Raspberry Pi 3 with some software on it and sells for £42.
However, Soma is completely transparent about the fact that it is a Raspberry Pi and they actually provide the software free of charge if you already have a Raspberry Pi and you want to install it for yourself. So, if you have a Pi kicking about already then you don't need to buy this. I really like this approach and that they are being so transparent about it – they could have quite easily not told people that this is a Raspberry Pi and not offered the software for free! So, I really appreciate that as a consumer.
Adding the Soma Connect to the app is really easy again: power it on, wait for the lights to go solid and your phone should automatically pick it up where you can then add it to your wifi. It will then give you the Soma Connect ID – which is just the devices MAC address – so that you can add it to Google Home or another. After which, you can control it with your voice.
Adding it to Home Assistant is incredibly easy as well: just search for it in the integrations list, enter the IP address of Soma Connect and that's it! It will automatically pull through all of your blinds as covers and works really well. It is nice and quick because its all local – no cloud – but the only thing missing I would like to see the Soma team add is the light levels inside of Home Assistant since that would be incredibly useful. It does show battery life so that's nice, but light levels would be great.
Room for Improvement
A couple of suggestions here that Soma could improve is around the app. The app is easy to use and well laid out with all the controls you need. However, when you have a Soma Connect added, I wish that it took over control of interfacing with the blinds rather than it still being Bluetooth on my phone. If Soma Connect was permanently connected to the blinds and then my phone just interfaced with the Connect, that would give a much quicker and snappier experience. As it stands, that is not the way it works and your phone still connects over Bluetooth to the blinds, which can be slower and occasionally it wouldn't be able to connect, even when I was right next to it and I'd have to wait a few minutes before trying again.
My other suggestion would be that since Soma is clearly embracing the local community with their local API, Home Assistant integration and not requiring you to create an account, I'd love to see them create Soma Connect as a Home Assistant add-on for those people who have Raspberry Pi's – that would really be the icing on the cake for me!
Pricing
Pricing on both these units is currently £103 to £130 depending on if there is a sale or not. That is a fair bit more expensive than, for example the Aqara unit we looked at, but both Soma Shades do come with included solar panels for charging, which does definitely narrow the price a bit! Also, in the case of the Tilt, I haven't yet seen another competitor to this.
At that price I know for some of you it will be a harder sell but Soma is doing a lot of great things here: these are incredibly easy to install, the motors are more powerful than anything else I've seen, they have included solar panels unlike a lot of other units, it's all completely local *cough* Tuya *cough* and they have seamless integrations with every smart home platform. Battery life is less than I would like, at a claimed 30 day but with the included solar panel, that hopefully shouldn't be an issue.
Soma Smart Shades
Soma smart shades features an easy setup, local control, is easy to use and the motors have plenty of torque.
Buy
Final Words
But what do you think about these blinds from Soma? Are you thinking of picking these up?
The tilt version in particular was really interesting to me – I haven't seen anything quite like this before and it's a really neat idea that works really well. Both of them, in fact, work really well and I like what Soma is doing so far!
As always, thank you for your support – I really appreciate it!