Everything New in Home Assistant 2022.3!
In this article, we take a look at the second Home Assistant release this year - Home Assistant 2022.3! From the new 'Play Media' action, to more media sources, radio browser, DLNA integration, entity ID autocompletion and all the other little stuff! Hope you enjoy this release!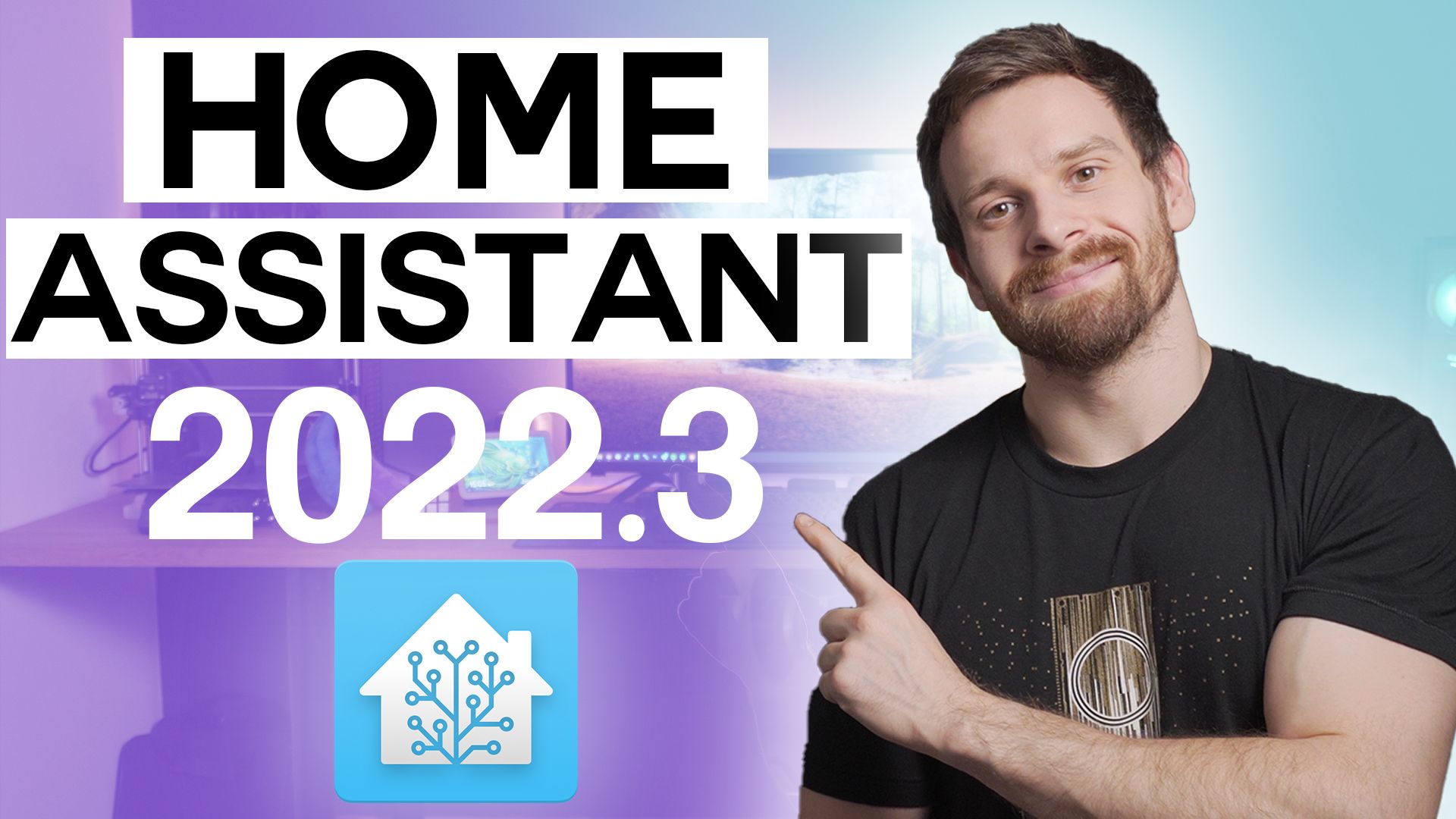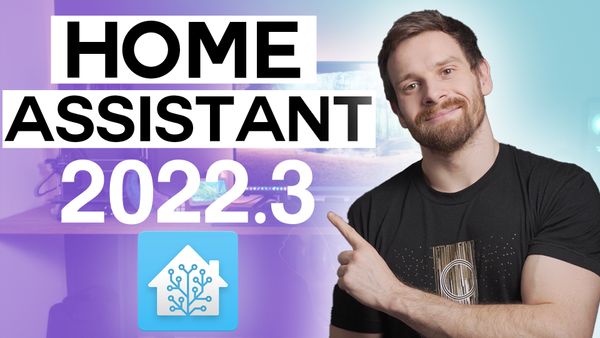 The second Home Assistant release of the year has arrived, 2022.3! Yeah... it's the second one in the third month…don't worry about it!
Let's take a look at all the brand new features in this release - this month we see a lot of new features and continued improvement to the media player, after already seeing some good improvements in last months release. So let's jump in with the first one, and that is that there is a new brand new play media action within automations and scripts!
Video
The New 'Play' Media Action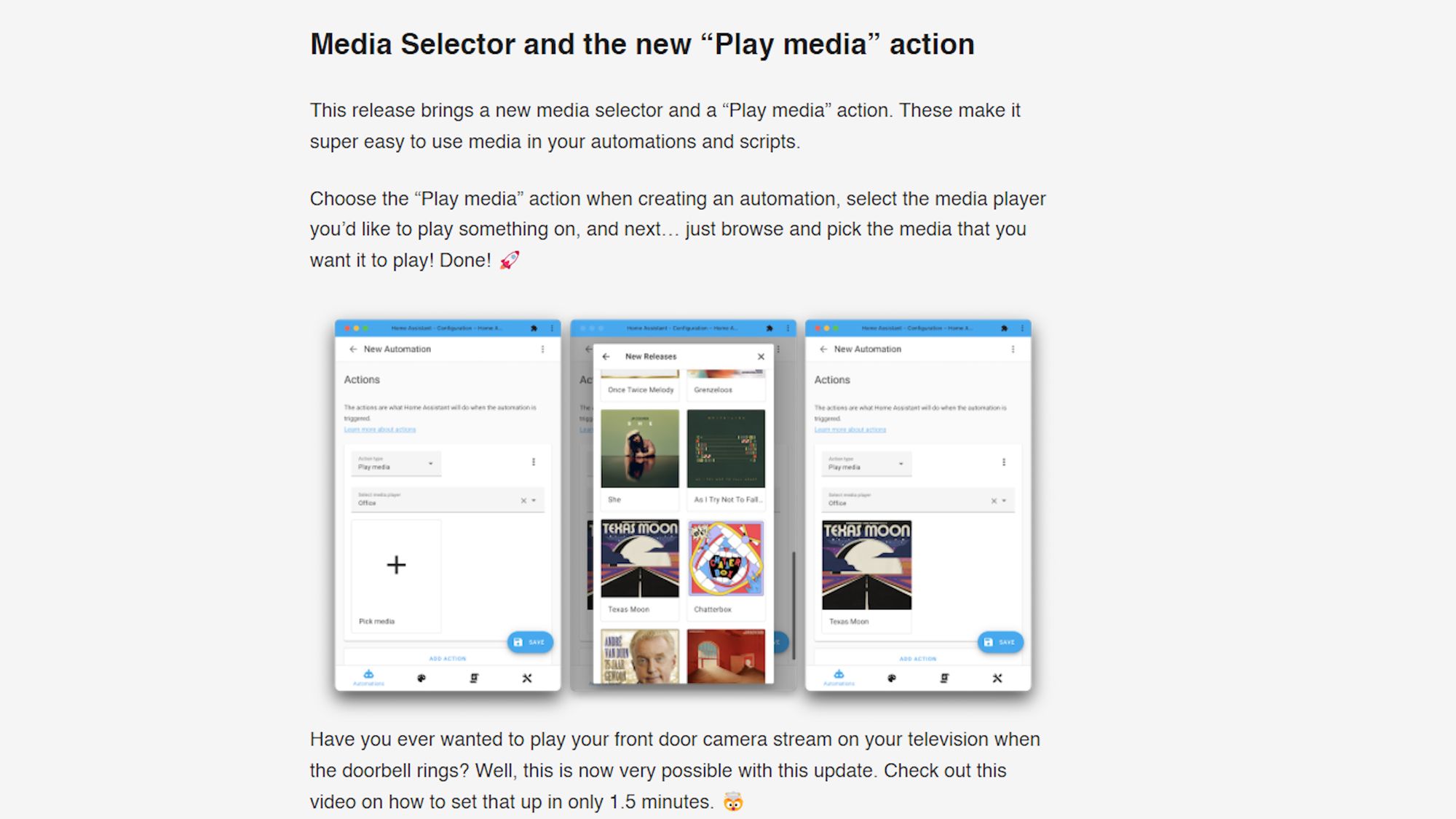 This feature can now be seen when creating an automation - showing up under the action section and selecting it allows you to quickly and easily play media on the media player that you would like. Anything from music on speakers or cameras and movies on displays, then it is now very easy to do that within your scripts and automations.
One example that could be really useful here is creating an automation that when the doorbell is pressed, it can start streaming your camera on a display of the room you are in. Or, perhaps, start playing a pre-set alarm siren on your speakers when your alarm is triggered. This should work with any media player you have connected, as well as any media source you have added. This is going to make playing media from scripts and automations so much easier, as in the past it has been a bit of a sticking point for a lot of us, so really nice improvement there.
More Media Sources
Continuing on with this theme, there have been quite a lot of new media sources now been added. As mentioned, cameras have now been added as a media source, so that you can now select them and start playing them on any of your connected media players which I think is incredibly useful given how more and more of us are using cameras with Home Assistant through projects like frigate and double take.
Also added in this release is a new integration called Radio Browser that will also work as a media source and allows you to listen to pretty much any radio station natively through Home Assistant. When I saw the sheer number of radio stations that were available, my jaw just about hit the floor, Frenck must have drank a lot of coffee this month to get all of these added!
This could be a great addition for example to adding to part of your morning routine to start playing your favourite radio station when you first wake up. You can also, of course, select your local stored media such as video clips from frigate or any stored images and music. Speaking of local storage, getting your media files onto home assistant hasn't always been the easiest, but now in 2022.3 it is so much easier since they have added the ability to upload media directly through your browser now and it will automatically be added to Home Assistant. This is such a simple but genuinely useful feature and this definitely makes things so much easier for people to use.
So that was a lot of cool new media stuff, lets switch gears a bit and head over to automations!
Automations
Firstly there is a small but super useful visual update to the trigger section, and that is that now when your automation is triggered it will now display a visual bar to let you know that device is triggering the automations - really useful for making sure you have the correct device and your automation is triggering as you expect it too!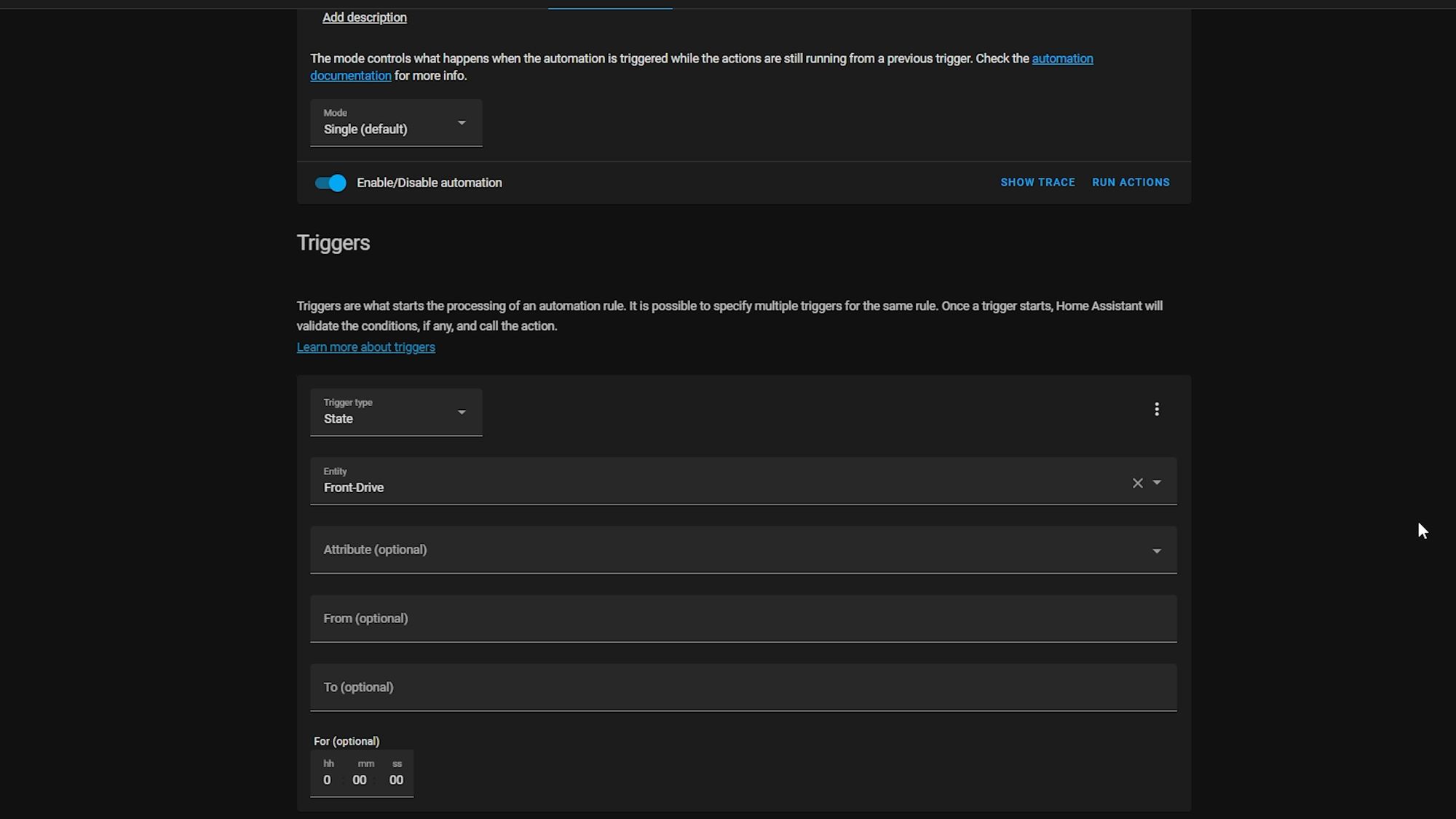 Another great addition to the automations page, if you are a bit more advanced, and you like to do your automations in YAML, then Entity_ID auto completion is now supported in the built-in code editor, allowing you to power through and complete those automations even faster…in fact this isn't actually just for use within automations, but will also work when creating Lovelace cards (thank you!) and also in the template editor, all in all this should make things much quicker!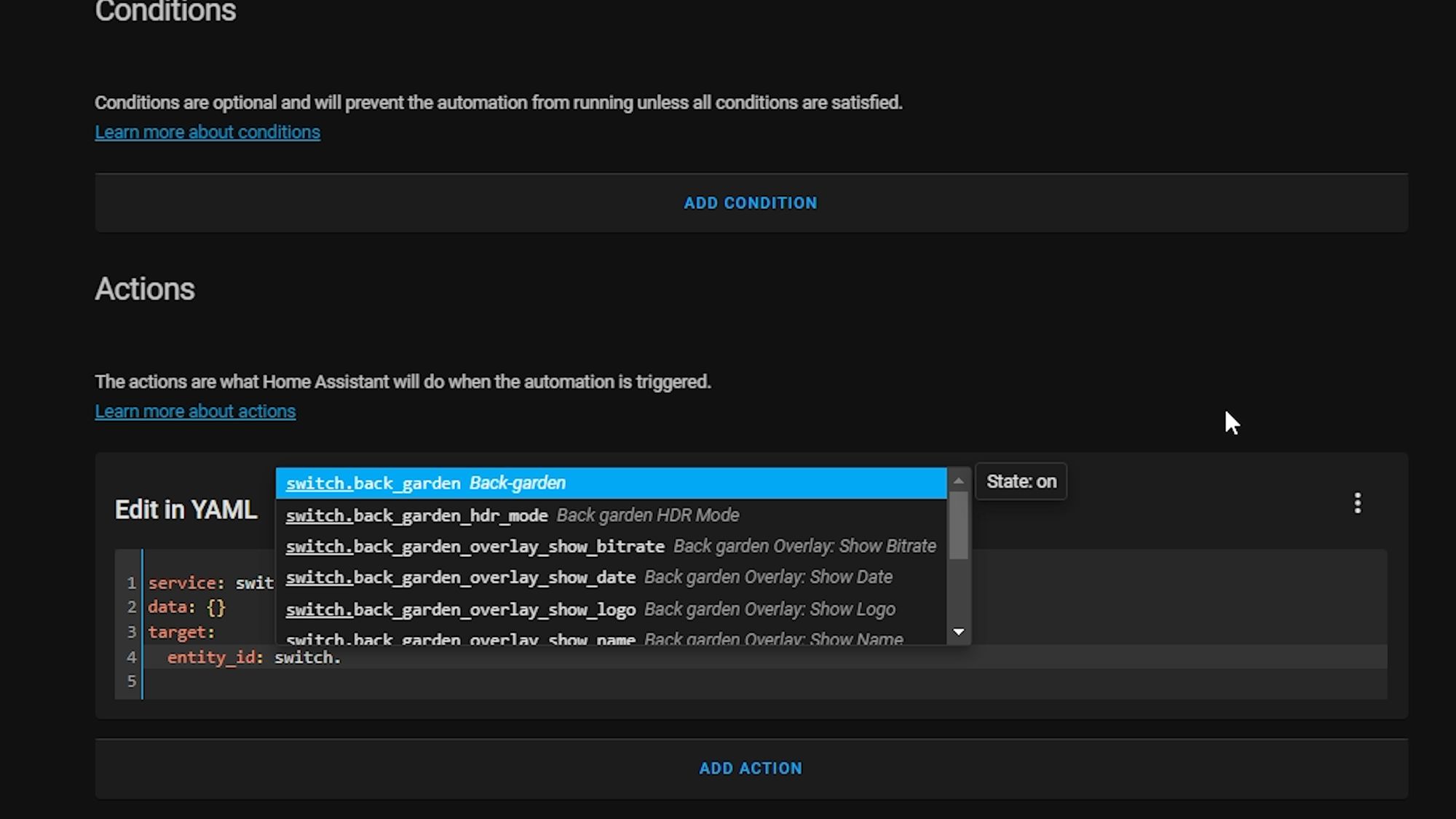 New Integrations
As always, there have been some new integrations added to this release. Other than the new radio browser feature which we already covered, I am personally looking forward to the DLNA integration, which will also add as a media source to Home Assistant so that you can use that for playing movies on if you have a DLNA server. Really, that's the only integration that appeals to me personally from this list, but you may be excited for some of these other ones too. There are also 2 new integrations being ported over from the config and now available to be setup via the UI instead.
Newsletter
For the finale of the bigger stuff from this release - this isn't so much as a feature of this release per se - but you can now sign-up for the Home Assistant newsletter which will notify you about any new releases via email if you prefer, as well as I'm sure other interesting news from the Home Assistant team too.
All the Little Stuff
As for the little fixes and features, there are a bunch of them as always, which you can read on the Home Assistant blog post, but the standout ones for me are that the Shelly TRV's, which I did a video about last week and you can check the article here. In regards to the Shelly TRV's, you can now control the valve position natively!
Automations that use a state for the trigger or condition now have a drop down for selecting available attributes rather than manually typing.
There have also been stability and feature improvements to the IKEA TRÅDFRI integration, the media player now has volume control for quick access, and ESPhome now supports adding locks natively to Home Assistant!

Little Reminder
Just a little disclaimer since it is easy to forget: please remember to take a look at the Breaking Changes before hitting the update button. Thankfully the list this month is pretty small compared to last months so it shouldn't take too long!  
The one I did want to briefly mention is if you are using the older Z-Wave or OpenZWave integration, then 2022.3 is the last release that you have to migrate to the new and improved Z-Wave JS integration because as of 2022.4, the Z-Wave and OpenZWave integrations will be removed so you need to make sure to migrate over before then if you haven't already done so.

Conclusion
There we go, that is everything new in Home Assistant 2022.3! Hopefully you guys enjoyed this release as always, lots of nice improvements to the media player this month which I know lots of you guys have been looking forward too! Do let me know what your favourite feature from this release is, for me it's probably the new Play Media action in automations coupled with being able to select a camera as a source now - that is super powerful and I can see that being used in a ton of different ways! Playing media from automations wasn't always the easiest in the past so great to see that be improved.
Thank you for reading and your continued support!